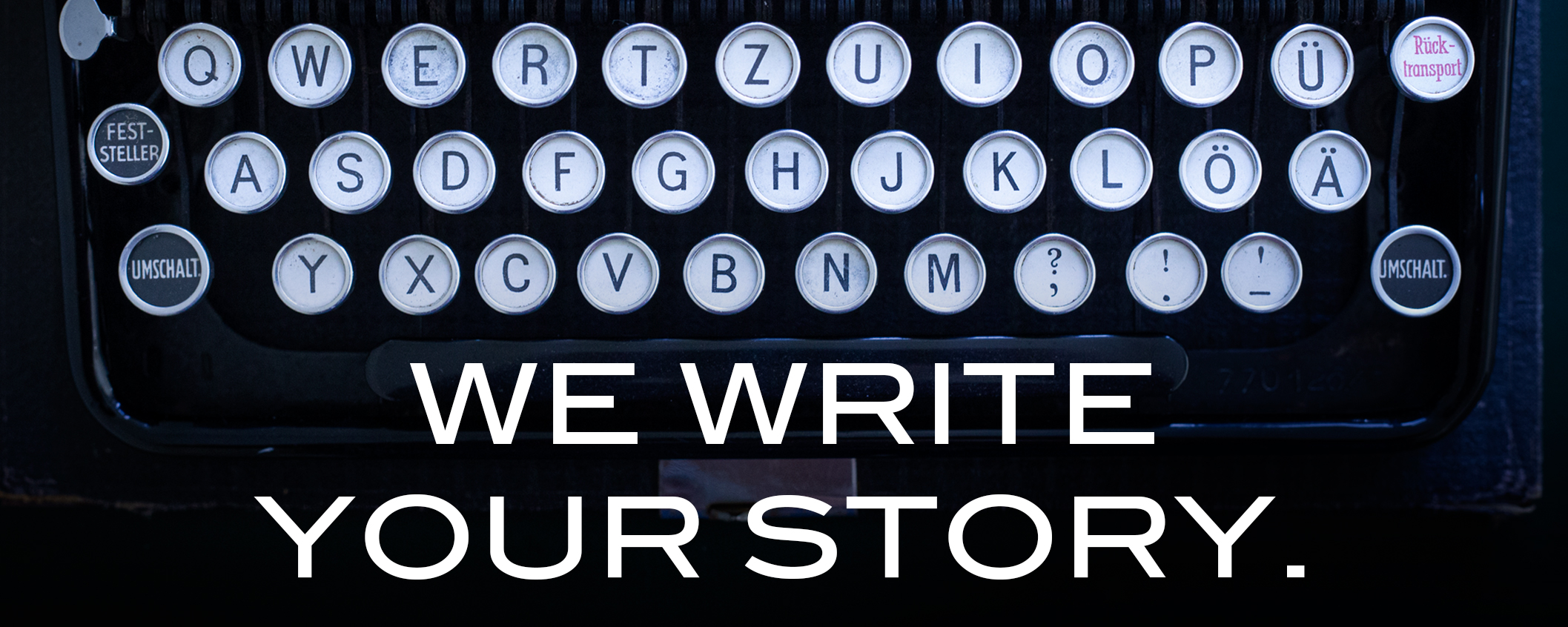 Following new ways towards success requires knowledge of the destination, the necessary tools to pave the way and the flexibility to overcome obstacles. It requires a strong strategy and the professional implementation of its measures. It requires MuthKomm, the full service PR agency. 
We understand your business
Thinking for commercial enterprises ​requires us to work economically.​ That's why we promise a return on investment​
of at least 3. Usually, we far surpass this goal. ​We use multiple indicators to measure our joint success. Our work is driven by creativity, and our standards are measured in numbers.
Our services:
Strategie
The development of a successful PR strategy begins with an analysis: of the target groups, the market, your USPs. The results of the analysis then feed into our conceptual work. The finished concept derives measures from the strategy.
Pressearbeit
Providing media journalistic material for reporting is the underlying mechanism of PR. How this mechanism functions, ranges from press releases and image material in digital newsroos to press conferences, events and journalist trips. 
Social Media
Social media content plans, Facebook and Instagram ads as well as contacting bloggers and influencers is part of our daily business. Users share content out of their own interest, and it is useful to encourage them and provide them with relevant information.
Crisis PR
No business has a fool-proof plan to protect itself from communication crises. So the best you can do is to always be prepared, and we help with that – with preventive analyses, the development of crisis communication text modules and practical trainings with crisis simulations. 
Editing and Creation
Only skilful editorial processing turns an information into a news item with news value that interests the media audience. MuthKomm stands for a creative combination of "good writing" and "marketing thinking". This adds economic usefulness to our journalistic content. 
Events
Communication platforms allow to claim topic areas for your purposes and to use it as the basis for communicative measures and actions. This includes competitions, sponsorships, event PR, road shows, cooperations and workshops. We find the platform that brings your image to a new level. 
Data bases
If you want to address the masses or specialists, you have to find partners to spread your concerns. This includes not only media representatives, but also people in institutions and industries who help shape opinion as multipliers. MuthKomm has its own decision-maker databases, which open up constructive, positive cooperations with these groups of people.
CSR communication
If a company wants to be socially and environmentally responsible, it has to critically assess the effects of its activities on people and the natural world. We assist in formulating principles for ethical action and in communication these both internally and externally.